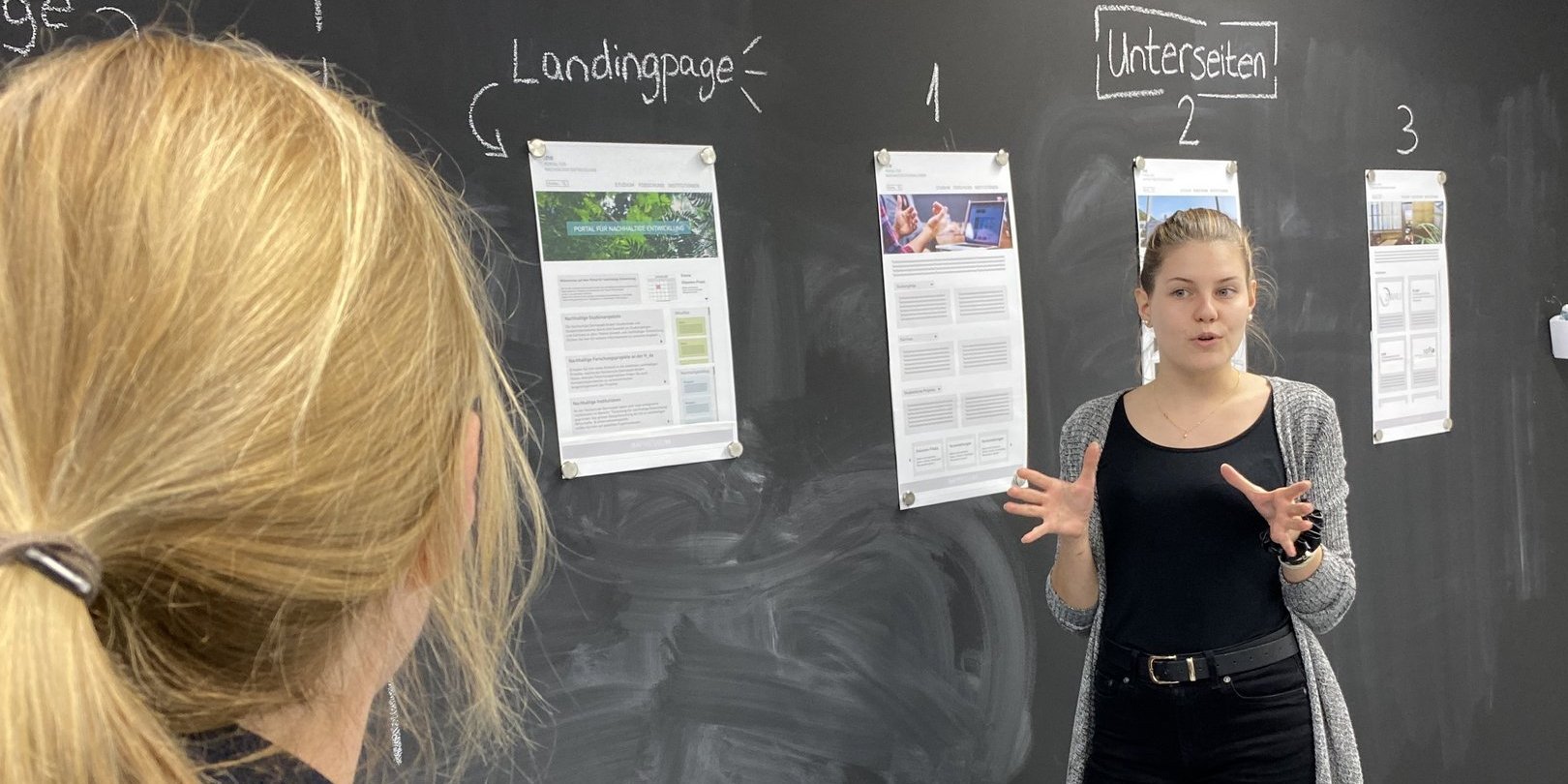 Online Communication
Content
In companies and institutions, the need for skills in online communication is higher than ever. At the h_da, students learn how to strategically approach digital communication in a practical and project-oriented programme. Four focal points, unique in their combination nationwide, prepare students for later professional fields: In the focus area Sustainability Communication, students train how to position sustainable business models or design campaigns that aim to bring about changes in society. The focus on digital education prepares students to teach digital skills in organisations and institutions. In the focus areas Online PR and Online Marketing, students learn how to accompany the digital transformation of companies in terms of communication. You can find more in-depth information about the study programme on the website of the Faculty of Media (German).
Perspective
In later professional life, a broad field of application is offered in:
corporate marketing, e-commerce and product management
internal and external corporate communications
Internet, PR and marketing agencies
corporate learning/education and online training departments
online communication of non-profit organisations or public institutions
Consulting or training for online communication, also self-employed
Building on the Bachelor's degree, the following Master's programmes are possible:
Media, Technology and Society - Master of Arts
Structure
The first two semesters teach the basics of online communication. From the 3rd semester onwards, students can focus on one of the four study programme specialisations or orient themselves more broadly. Of particular importance is the project-oriented teaching in learning agencies, in which real projects are developed, often with partners from business and society. A complete practical semester also provides intensive insight into the profession. A detailed description of the study contents can be found in the module manual (German).
Framework
Online Communication can also be studied cooperatively (German). In this dual form of study, students alternate between courses at the university, practical phases and work in the company. You can find more information at h-da.de/dual (German).
Access
The degree programme is admission-restricted (depending on grades). Admission requirements include these school-leaving qualifications:
General higher education entrance qualification
Subject-related higher education entrance qualification valid in Hesse
University of Applied Sciences entrance qualification valid in Hessen
An internship before the start of the degree programme is not required. A detailed description of the admission requirements can be found in the Special Provisions of the Examination Regulations (German).