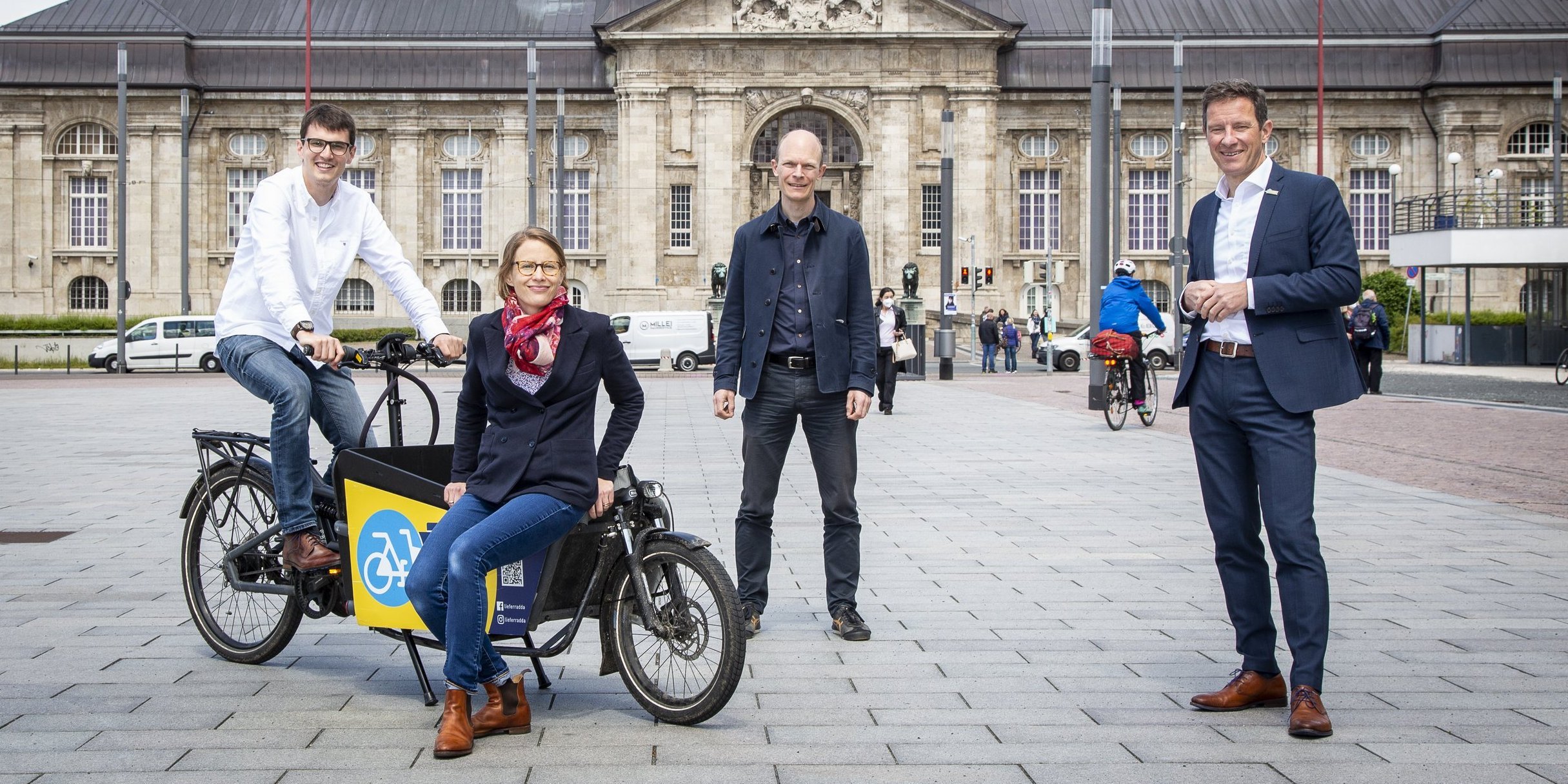 Mobility and Energy
Mobility and Energy: Reroute!
Global warming, the responsible use of resources and the preservation of quality of life also form the background for our focus on mobility and energy. It is undeniable that we need both a mobility and an energy transition. Designing them offers room for different approaches, concepts and paths. Scientific expertise is needed to change the consumption of fossil fuels, the share of renewable energies, our mobility behaviour or the use of land in public spaces. Differentiation is necessary: between the interests of citizens, industry and politics, between urban and rural areas or technical, scientific and legal perspectives.
The h_da sees itself as an innovation driver and impulse giver, advisor and moderator. Through centralised and decentralised institutions, research groups and initiatives, our applied research and development activities in the fields of mobility and energy reflect different ways of thinking, viewing and approaching things. We show scientifically based possibilities, accompany projects, advise actors in politics, administration and business - and thus promote industrial and individual change on both a small and a large scale.
For example, we initiated, accompanied and implemented the first Hessian cycle expressway (DE) and the municipal cycle delivery service LieferradDA (DE). In our laboratory for electromobility (DE), we research electric drives and battery management, hydrogen and fuel cells. In the context of renewable energies, we are working, among other things, on the optimised use of the grid infrastructure, the use of iron as an energy storage device or modern water wheels. In these and other ways, always linked by our inter- and transdisciplinary working methods, we promote a change of direction in the fields of mobility and energy.
"Helping to shape the future - influencing society" is the title of our strategic concept 2025. This short video (DE) presents it to you.