EUt+ Mobility
Student mobility
Student mobility within EUt+ is funded through the Erasmus+ mobility grant. The Erasmus+ programme offers you participation for a total of 12 months per study cycle (Bachelor and Master) or 24 months for diploma programmes. The departmental coordinators in your department and the International Office will provide you detailed information and support.
Campus Darmstadt
erasmus@h-da.de
Campus Dieburg
dieburg.int@h-da.de
For further information visit the webpage of h_da International Office.
Teaching Mobility
Lecturers who are interested in a stay at one of our partner campuses should first contact the host institution to determine the type, content and duration of the mobility.
Funding of teaching mobilities: Lecturers who have already agreed a specific mobility project with the partners should contact the International Office at h_da for Erasmus funding: erasmus-staff@h-da.de.
Buddy Program
We are looking for students that would like to help international students from our EUt+ partner universities. The goal of the Buddy Program is to pair up local students with newly enrolled international students who are about to start their studies in Darmstadt or Dieburg. For this, each international student ("incoming buddy") will be assigned a local student ("welcome buddy") for one semester.
For further information visit the webpage of our International Office or contact buddy@h-da.de.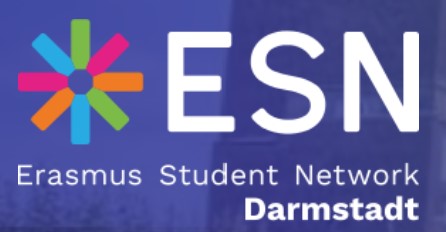 Das Erasmus Student Network (ESN) Darmstadt represents international students, organizes events and connects local students to new international ones. For more information click here.