EUt+ - European University of Technology
Nine Universities, One Vision
The h_da and seven partner universities from all over Europe are working together on the vision of a new type of university - the European University. Since 2020, the EU Commission has been funding our efforts to grow together in the long term to become the "European University of Technology" (EUt+). The goal of the alliance is to contribute to the further integration of Europe as one of the first technology-oriented European universities. To this end, cooperation between the partners will be strengthened and intensified in the areas of teaching, research and transfer. There is also a special focus on sustainability issues, which will be coordinated in a future EUt+ Green Office.

EUt+ Cartagena Week: nine universities ready to go for "Phase 2"
EUt+ welcomes a 9th member—UNICAS joins the Alliance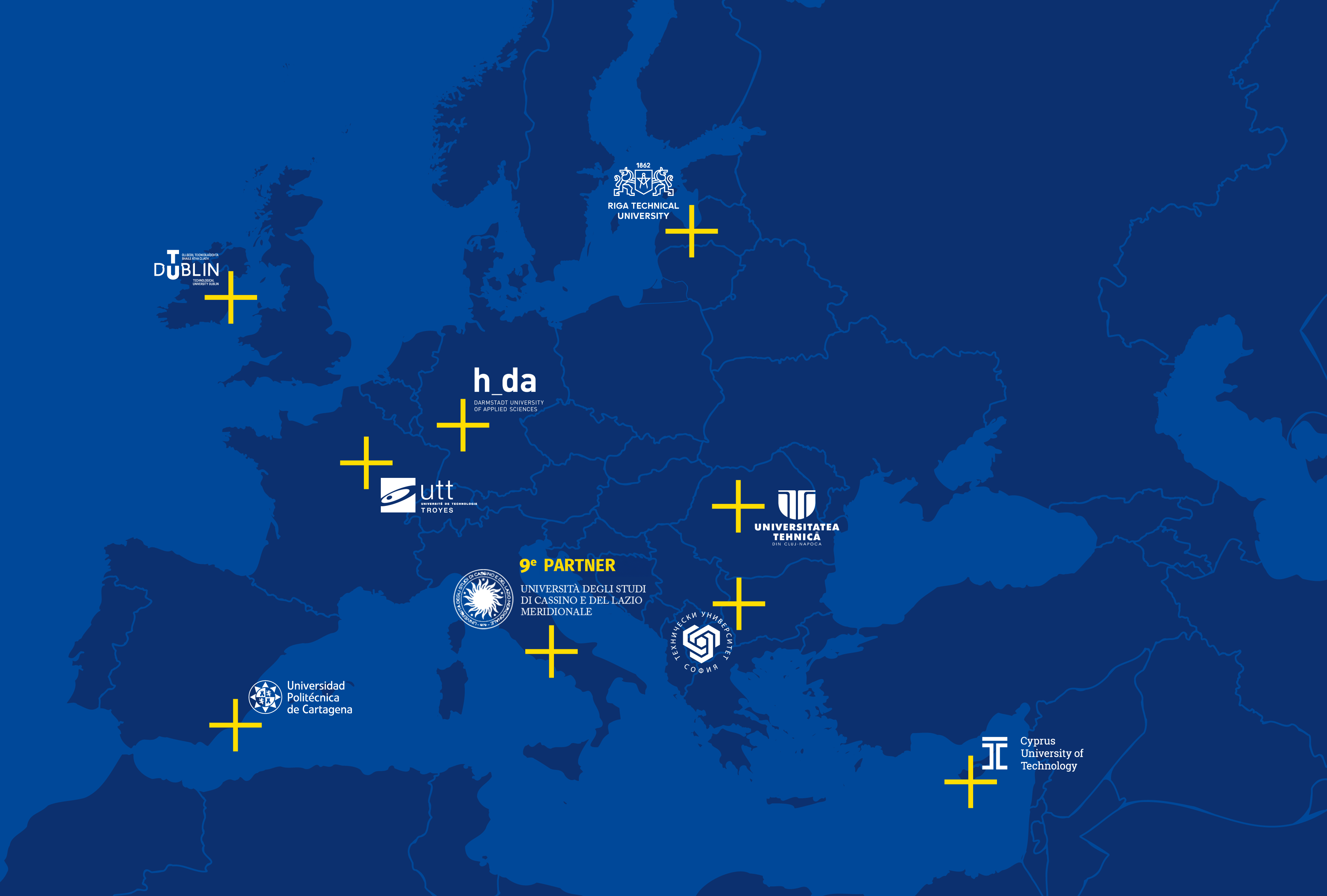 The University of Cassino and Southern Lazio (UNICAS) will officially join the European University of Technology Alliance (EUt+) on 1 November 2023, date marking the beginning of the 4-year deployment phase of EUt+. For more information, please click here.
EUt+ Statement on Ukraine
EUt+ condemns in the strongest possible terms the invasion of Ukraine, the terrible human suffering that it has caused and the destruction of Ukrainian infrastructure. More specifically, we condemn the attacks on Universities and university staff and students who stand for truth and justice.
EUt+ is not just a project, it is an embodiment of the fundamental European values and democratic principles that we share with our colleagues in all Ukrainian universities.
EUt+ believes we must Think Human First.
Our eight universities stand fully beside Ukraine in spirit and in practice. EUt+ universities will not collaborate with any institution or individual who endorses this war.
We stand beside all those who condemn the war. We are in close contact with Ukrainian students and staff to provide help by all available means.
We will support students and academic staff of Ukrainian universities by offering scholarships, hostels and any other available help. We will work together to offer a common answer.