European University of Technology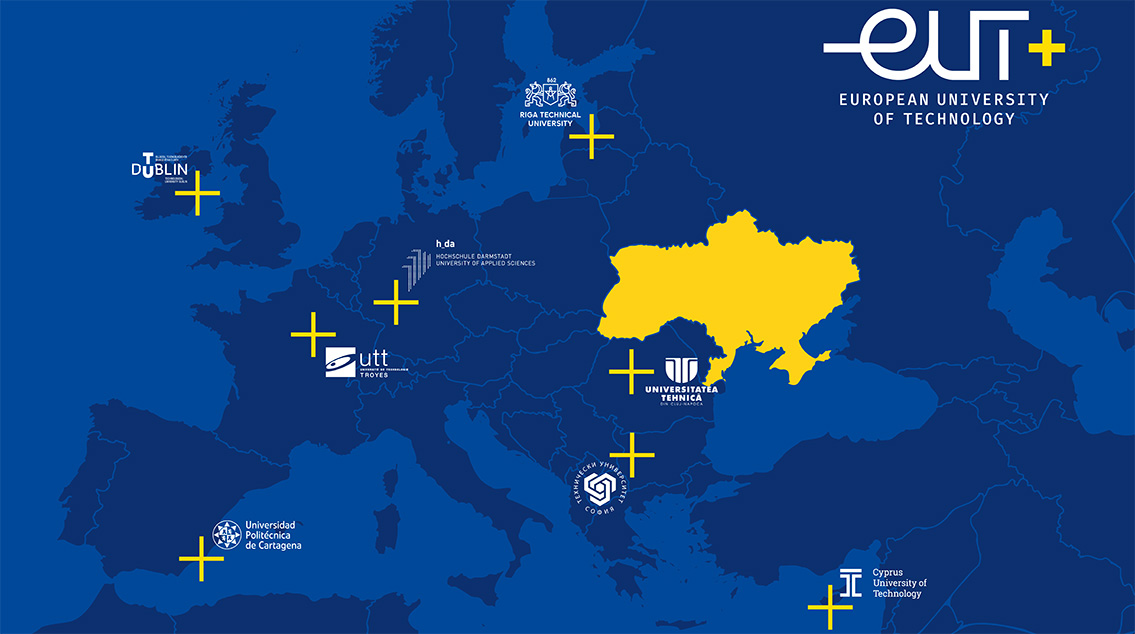 EUt+ Statement on Ukraine
EUt+ condemns in the strongest possible terms the invasion of Ukraine, the terrible human suffering that it has caused and the destruction of Ukrainian infrastructure. More specifically, we condemn the attacks on Universities and university staff and students who stand for truth and justice.
EUt+ is not just a project, it is an embodiment of the fundamental European values and democratic principles that we share with our colleagues in all Ukrainian universities.
EUt+ believes we must Think Human First.
Our eight universities stand fully beside Ukraine in spirit and in practice. EUt+ universities will not collaborate with any institution or individual who endorses this war.
We stand beside all those who condemn the war. We are in close contact with Ukrainian students and staff to provide help by all available means.
We will support students and academic staff of Ukrainian universities by offering scholarships, hostels and any other available help. We will work together to offer a common answer.
Based on the idea of the French President Emmanuel Macron, the European Commission has launched the European Universities Initiative in 2017 to promote excellence, innovation and inclusion in higher education across Europe. It is a strong vision for Europe: several universities from different EU countries form a network of European universities where students study in different countries and languages. In 2018, the alliance the name "European University of Technology (EUt+)" was created. Together with its seven partners
Universidad Politécnica de Cartagena (Spain)
Technical University Cluj Napoca (Romania)
Cyprus Technical University (Cyprus)
Technological University Dublin (Ireland)
Technical University Riga (Latvia)
Technical University Sofia (Bulgaria)
Université de Technologie Troyes (France)
Darmstadt University of Applied Sciences works towards a European University. The acronym EUt+ uses the plus sign to illustrate its motto "Think Human First". In keeping with the Greek origin of the term, technology should not be understood as a technical artefact, but rather as a word made up of tech-né (τέχνη) and logos (λόγος), which encompasses both science in general and art, and precisely reason in the sense of assessing opportunities and risks - the way in which social and technological developments are viewed.
The aim of the alliance is to be one of the first technology-oriented European universities to contribute to the further integration of Europe. In the areas of teaching, research and third mission, cooperation between the partners is strengthened and intensified on all levels.